Turn your digital photos into 3D screensaver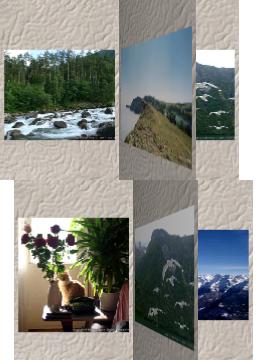 3D Photo Album Screensaver turns your photos into a virtual photo album.

3D Photo Album Screensaver is very easy to use. Just specify either the folder with your photos or separate photos and the album is ready. You can make the order of showing photos either successive or random. You can also pause and resume the screensaver any moment using the space bar.

You can try the program absolutely FREE!
Download your free trial version of 3D Photo Album Screensaver now and turn your digital photos into your own virtual photo album!
Key features:
Create 3D photo album from your own photos.
Easy to use.
Custom delay time and page turn over duration.
Search photos in several folders and subfolders.
Preview of photos and screensaver.
Pause and resume the screensaver.
Supports all common digital image formats, like JPEG or BMP.